Photographs taken December 21st and 22nd 2008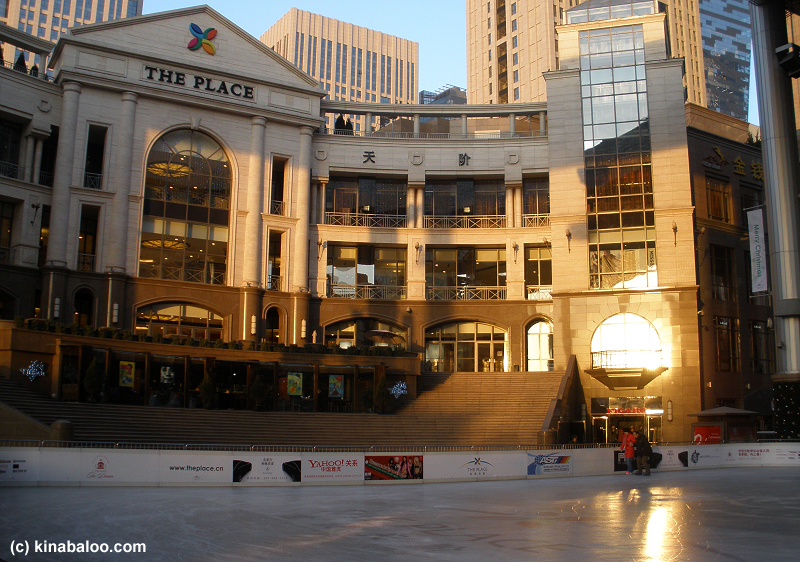 'The Place' is a large, up-market shopping mall constructed around a central plaza which has a 250 meters long overhead LED sky-screen. A large, world buffet called 'Golden Jaguar' is one highlight. In winter the plaza houses an ice rink. The Place opened in 2006.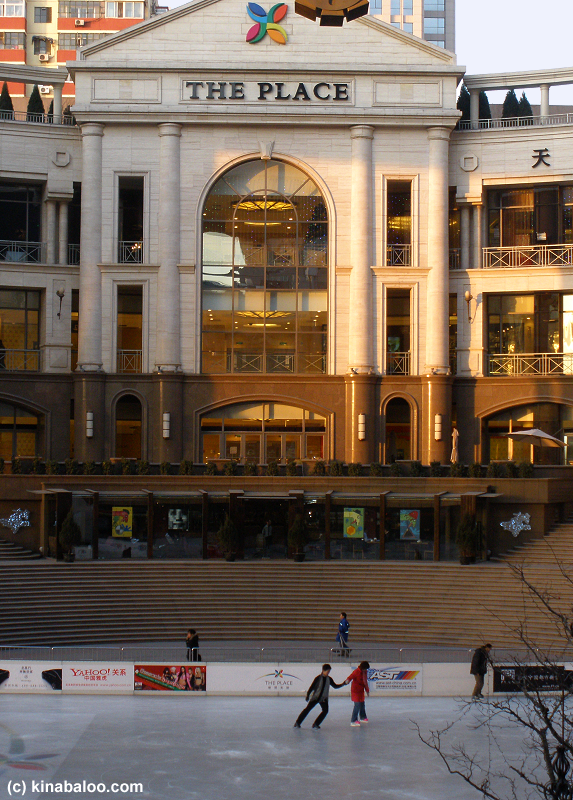 Nearest subway stations : Yong'AnLi (line 1) - head north for 10 minutes from the Silk Market; JinTaiXiZhao (line 10) - head west for 10 minutes.